We deliver knowledge, technology and health services management for the insurance market.
We create standards for the medical certification in Poland. Our flag product is Medatex system.
OUR PRODUCT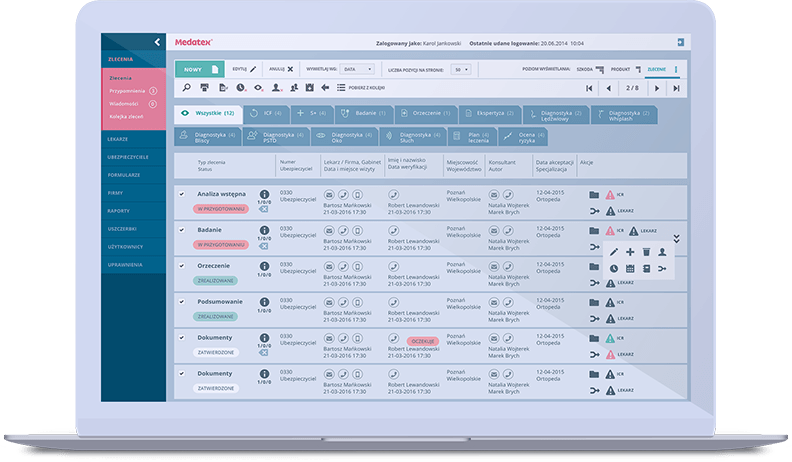 Multidimensional epicrisis providing a full description of the submitted claims, as well as adequate compensation covering the demand.
It is the only system supporting damages processing, adaptable to your needs.
You will find a highly qualified staff to support you in solving individual issues.
What do the numbers say?
1500
doctors specialised in various medical areas
900
medical centres
2006
the Polish market debut
40 000
of medical order services provided monthly
Contact
ICR Limited
ul. Składowa 5B
61-897 Poznań
(mon-fri from 9:00 to 17:00)